Annual Meeting - September 19, 2023
---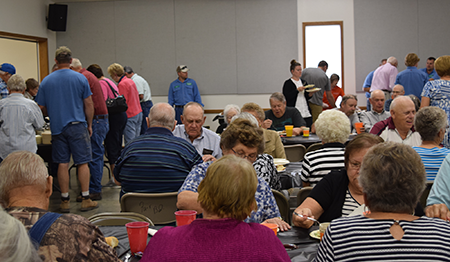 Membership has its privileges 
Each year Farmers Electric Cooperative, Inc. holds an Annual Meeting of its members.  Among the items of business conducted at this meeting are annual reports of the cooperative's operations, election of directors and other pertinent business. You may bring your ballot you received in the mail to cast your vote, or you may mail your ballot back into the office. 
All members are notified by mail of the date, time and location of the meeting.  Your participation in the Annual Meeting is essential to the continued success of Farmers Electric Cooperative, Inc.
The Farmers Electric Cooperative, Inc. annual meeting will be held Tuesday, September 19, 2023 at the Adair County 4H building in Greenfield. Serving will be from 5-6 PM with the business meeting starting at 6 and door prize drawing to follow. We hope to see you there!